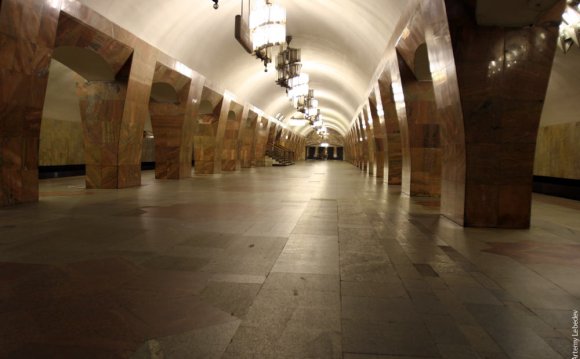 I'm going to the Tagan Square one night, walking past the entrance to the Marksist station, and the doors aren't closed. Well, I came in, especially the camera was with me.
I walk into the lobby. Single tournaments are standing, a cleaning lady on the bench is asleep.
I found out who's guarding maintenance.
I went down to the station . empty.
It's been a long time since I was going to take off the shit that's standing at every station in one of the ends, I don't remember what it's called where unknown things are put in.
I went into the tunnel.
I looked at the perron.
I've been waiting a long time to get in the way of the ии. Especially when you're still getting the voltage off on the contact track.
I had to go back to the escalator off.
Share this Post