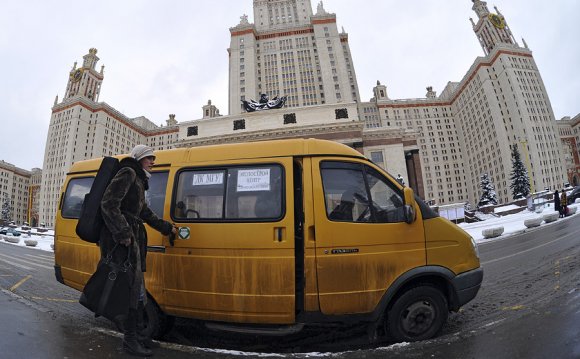 The first updated routes will start working in Moscow from 9 May rather than from 15 May, as previously reported. That's what they told Mosgortrans's press service, handing over the TAS.
"Commercial carriers will start working under the new transport service model as of 9 May this year", reported in Mosgortrans, noting that new routes would be introduced in stages until 15 June.
The new minibuses will be blue and will be in the same brand of Moscow transport. Inside, the machines will be equipped with electronic labels with stop names and validators. The route will have a permanent schedule, and there will be city tickets and travel benefits. The capital now has three routes: 199K, 368 and 320.
Previously, it was reported that the Moscow authorities were planning to remove everything. route taxi by September 2016. Transport drivers operating under a contract with the city will stop at the request of passengers. In salons, unregulated inscriptions, advertisements and obsession advertisements are prohibited. New routes will also need to meet a number of requirements: air conditioners, heating, video recorder and surveillance cameras. In addition, roadblocks will be displayed at stops in Moscow and, as of June 2016, concessional travel and travel tickets will begin in all routes.
Share this Post