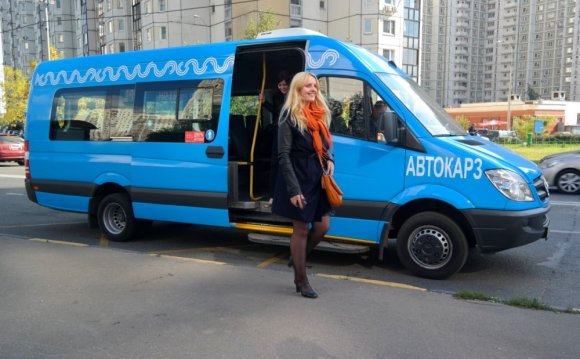 On the streets of Moscow, new routings working on modern standards were out. Travel is paid through the airbag, the salon has a air conditioner, navigation systems and video control. Such routes shall be fully replaced by all the old samples.
New routes appeared on the streets of the city. They contain air conditioners that support comfortable 23-24 degrees in the salon in the summer and not less than 12 winter, comfortable chairs, information panels declaring stops, state-of-the-art security systems, video surveillance. But most importantly, the route of the new specimen has become part of the city's vast transport system, reports "TV Centre."
"It's not the bus we used to see private carriers. All of them will work only on urban tariffs. They'll all take all the benefits, all the social maps. Pensioners and schoolchildren will be able to use them on all transport routes, said the head of the department Moscow Maxim Lixuts.
Five million Moscow concessionaires have been able to move along the routes. Troika's cards, TAT tickets, Edin, 90 minutes, and a social map. Travel costs for passengers can now be reduced by 30%. I don't think the carriers can save their safety. All drivers will be further tested by the Ministry of Internal Affairs. And then they need special courses.
The stops in unscheduled places, often sinned by drivers, will have to be forgotten. All movements are controlled through GLONASS. Of course, such a strict regulation may not like passengers. But the authorities are in a hurry to calm down, the city has a unique opportunity to fast-track its routes.
There won't be a tournament in the new routes, a loan to the borrowers. Transporters are now developing an alternative control system.
By 15 June, 211 urban routes in 9 capital districts will be transferred to the new standard of work. Nearly 2,000 new light, medium and heavy buses will be available on the Moscow roads in the next one and a half months. It's convenient, and most importantly, safe public transport becomes a city card. Old routes, which are in good condition, will go to Podmoskovje and the regions.
Share this Post