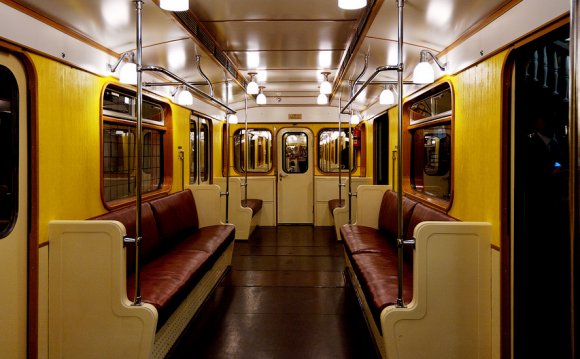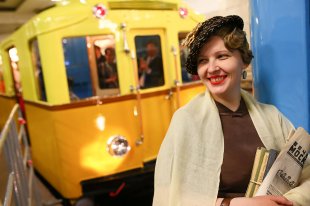 The commemoration of the 81st anniversary of the opening of the Moscow Metropolitan, to be held on 15 May 2016, will be accompanied by a number of events. All subways, residents and guests of Moscow will be able to participate in the solemn programme.
Today, at 11 a.m., the opening of the Golden Our Wins exhibition at the Exhibition of the Mountain Gate Station was held in the context of the 81-year celebrations since the beginning of the metropolitan subway. The exhibition has been prepared by the Moscow Metropolitan Metropolitan, the State Sports Museum, with the participation of the Humanities Sports Unit and the support of the Ministry of Sports of the Russian Federation. The exhibition is devoted to the achievements of Soviet and Russian athletes at the Olympic Games from 1952 until today.
♪ 13-14 May There will be a unique concert at the Kropotkin station. Students of classical music and underground architects will hear the Italian composer Pietro Mascanyi of the " Sel honour " . The online transmission of the concert can be viewed at the Moscow official website at: /opera

On the morning of 15 May, the Komsomol Station will launch the Paradu trains. Throughout the day, it will be possible not only to see the various types of rolling stock heading along the lines of the metropolitan line, but also to travel there.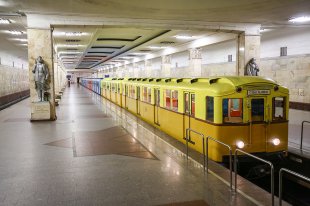 A year ago, an exhibition of retro-trails was held on the Moskovski subway, which was very popular. In this regard, it was decided to reschedule the event at the Partizan station and to complement the exhibit. Mobile composition will open on 15 May and continue until 22 May♪
The Moscow Metro, Underground Architecture, at the Szhusev Architecture Museum continues its work, and a photo project entitled " Retroscope " was launched on 1 May in the Museon Park as part of the promotion of the exhibition and is available to all interested.
On the day of the 81st year of operation, the metropolitan station will begin its work by the Excursion Bureau. Now anyone who wishes can order a tour of the Moscow subway from real professionals. We will recall that in 2015, the Moscow Metropolitan Promotion Centre was opened at the Exhibition Station, as well as the Technical Library, where all interested are familiar with the relevant technical literature and better understand how the metro is built.
Share this Post