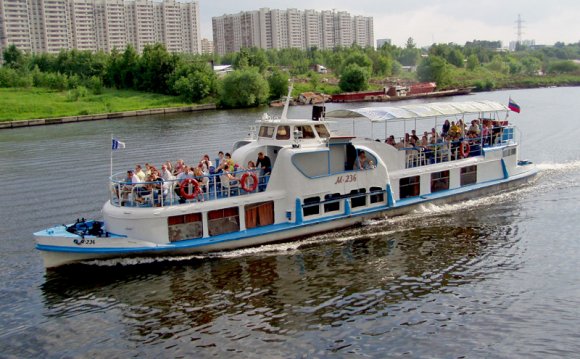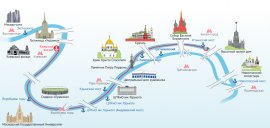 5 per cent discount
purchase of online tickets
5 per cent discount purchase of online tickets
List of routes
ELIMINATION OF MARCHRUT
Kiev station
The river tram is one of the symbols of our city that will open up a completely different Moscow from an unusual view! Besides...
Detailed
We invite you to travel on the main road of our city, Moscow Reche. The Berezkov coaster begins with the longest warmth walk, "Stolic... ♪
Detailed
Mountains
The graves of the mountain are, by law, considered the most famous site of Moscow. That's where the city's wide panic opens. ♪ ♪
Detailed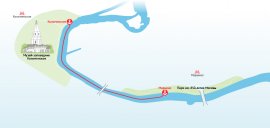 Third bridge
The Moscow Water Canal was laid in 1783-1786 along the centre radius of Moscow River near Kreml, with a length of 4 kilometres. ♪
Detailed
Colomen
We invite you to look at the architectural ensemble of the famous Kolomena Confessor Museum. There's a beautiful view on the park's pearls from the side of the heat drive...
Detailed
North River Station
Do you want to get some rest from the city? At your service, a walk on a comfortable heat drive on the Moscow Canal with a green trip. ♪ ♪
Detailed
North Tushino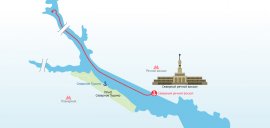 ♪ The SUMPORARY COMMENT invites you to a river walk from North Tusino. Rest away from the city's loom, with your services equipped. ♪ ♪
Detailed
Take advantage of the new service from the "Stupple Sucking Square" - a reversal! Thermal is heading between the North River station And the dock in North Tushino Park.
Detailed
Expo Centre
♪ SUDIENCE SUVENIA invites you to a river walk on the heating path along our new Expoint-Ustian Bridge route! You'll find yourself. ♪ ♪
Detailed
CPCI
We invite you to take a round walk from the Gorny CPC's dock with a stop on the Novospas Bridge.
Detailed
Novospas Bridge
We invite you to a river walk from the Novospas Bridge at a special price - 300 RUBLAY! You're looking forward to a fascinating journey...
Detailed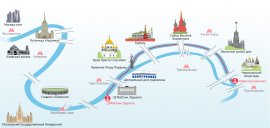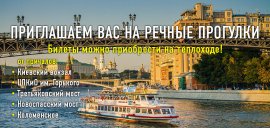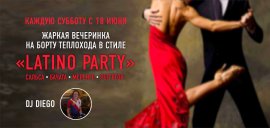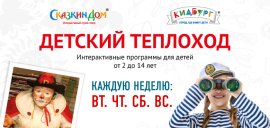 Share this Post