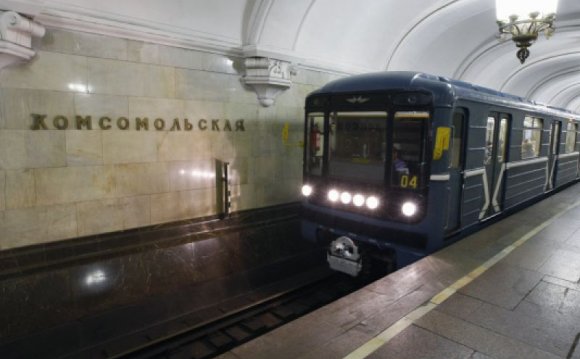 Moscow. May 8th. - The mode of operation of a number of metropolitan stations will change on 9 May due to the parade of victory in the Red Square, the Bessmore Regiment and other celebratory events, the subway press service.
On May 9, from 7:00 to the end of the military parade at the Red Square of the Revolution Station, "Short row," "Alexandrov's garden," "Borowic" and "Lenin's Bible" work only at the entrance and transplant.
Passengers are restricted from the Pushkin station, the Tower, the Chekhovsky, the Mayakovsky, the Lubianca (to the Nicole Street), Chinatown (from crossings to the Ilinka street, the Chinese Passage and the streets of Warwark) during the construction and passage of the convoy on the Tower Street.
From 12:00 to the end of the holidays, the entrance to the Park of Victory Station, the Kutuzovsky, the Kievska Arbat-Porod, the Koltsev and the Philly Lines, the Belorussian Zamosquera and the Koltzian Lines is limited.
In the course of the Bessmert Style, the Mayakovska station will only work on the outlet, and the Belorus Station Zamoskvorets and the Ring Line will only be on the exit and transplant of passengers.
Until 1400 hours, the Tower Station, the Pushkin and the Chekhovsky only work on the exit and transplant of passengers.
From 14:00 to 15:00, the trains will follow without the stops of the Tower Station, the Pushkins and the Czech. Passenger entrance, exit and transplants will be stopped.
After the end of the holiday salute and the people's walks, there will be a limit to the entrance of passengers at the Revolution Station, the Hot Root, the Aleksandrov Garden, the Arbat Blood Line, "Borovitzkaya," "Lubian Bridge," "Cholborg,"
Share this Post